Back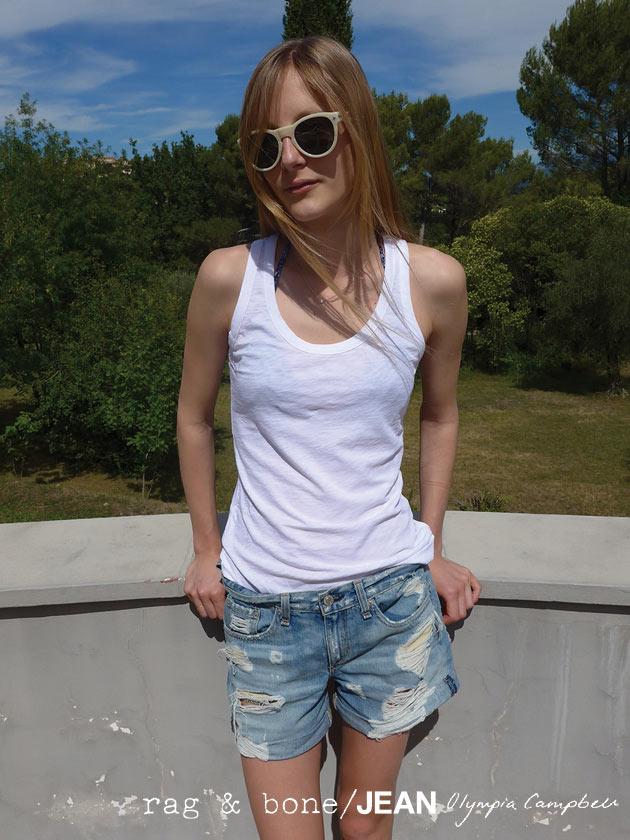 British beauty Olympia Campbell has impressive fashion pedigree - her grandmother Joan was a successful model, her mother Sophie is a former Vogue editor and her sister Edie is a top model.
Fresh from finishing school, Olympia flew to France for a vacation where she shot her D.I.Y. Project.
She wore the RBW 23 in Coated Black, the Boyfriend Short, the Bomber Jacket in Black Leather, the Camden Long Sleeve Tee, amongst others.