Back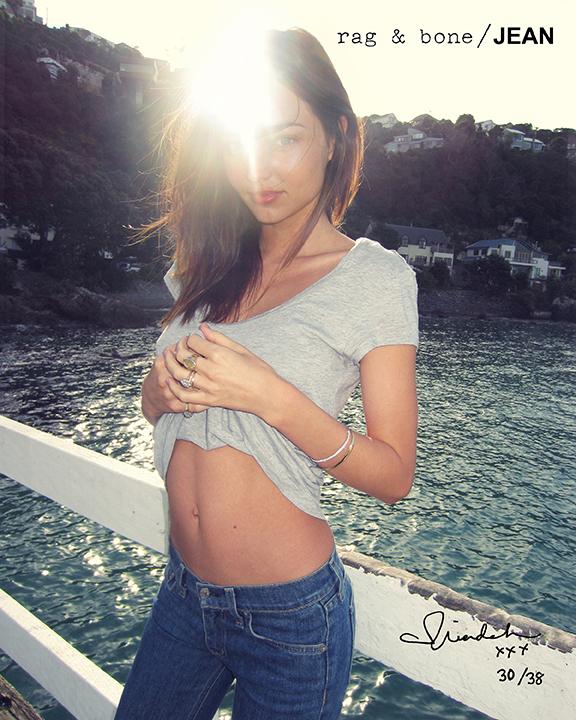 DIY Project alumna Lily Aldridge took shots of her friend Miranda Kerr in a Manhattan hotel bedroom while the two were in town for work.
Later, Kerr jetted off for a vacation in New Zealand and Orlando Bloom did the honors of acting as photographer.
She wore the Skinny in Kensington, the Basic Tee in poppy and the Round Neck Tee in Grey, among others.