Back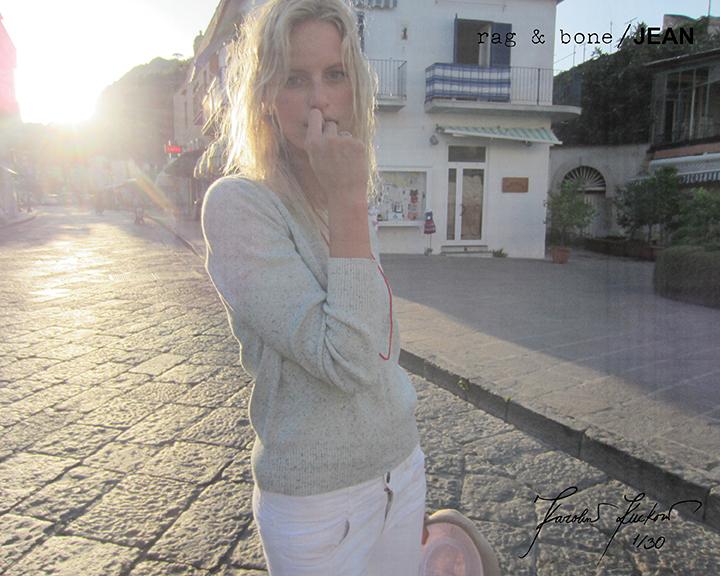 Karolina Kurkova took her DIY Project while in Italy with her family to attend the Ischia Global Film and Music Festival.
The beauty enlisted the skills of none other than supermodel-turned-photographer Helena Christensen to capture her sun-drenched shots in the character-filled fishing village.
She wore the Legging in Washed Brown Leather, the Skinny in White and the 88 Shirt, amongst others.