Back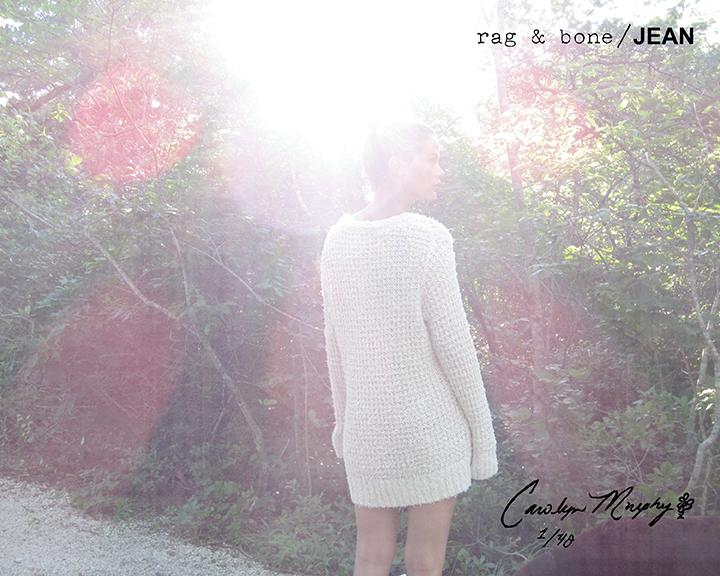 Carolyn Murphy's images were taken between vacations in North Carolina and Montauk with her family.A Murphy family tradition since the 1950s, the blonde beauty joined her clan for lazy days eating crab legs, drinking moonshine and flying kites.
She later visited Montauk with her daughter where the pair surfed. Her co-star in her DIY Project is her adorable dog.
She wore the Terry Cardigan in Ivory and the High Rise Skinny in Heritage, amongst others.