Back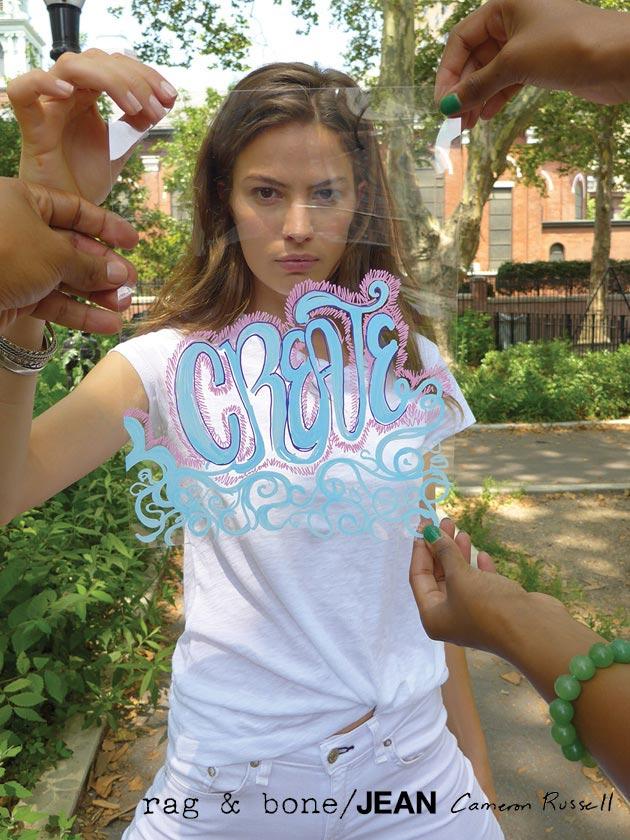 Boston-born model Cameron Russell holds the honor of being the first D.I.Y. Project participant to share the camera – and her clothes.
Rounding up her 'collaborators' from her favorite 'place'; the internet, Russell's Project was shot in downtown Brooklyn near her studio.
She wore the Skinny in Bright White, Classic White Tee and Keaton Sunglasses in Tortoise, amongst others.