What Maisie Knew
Jun 25, 2013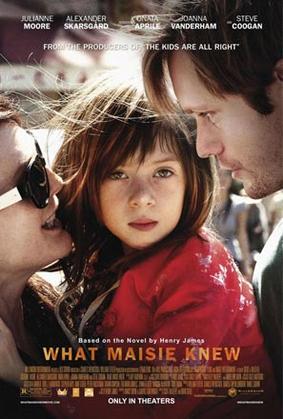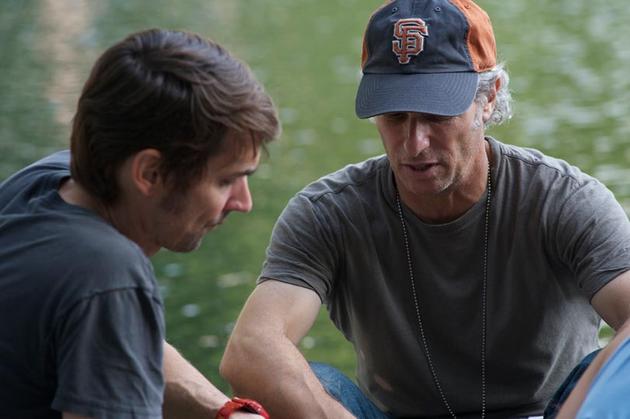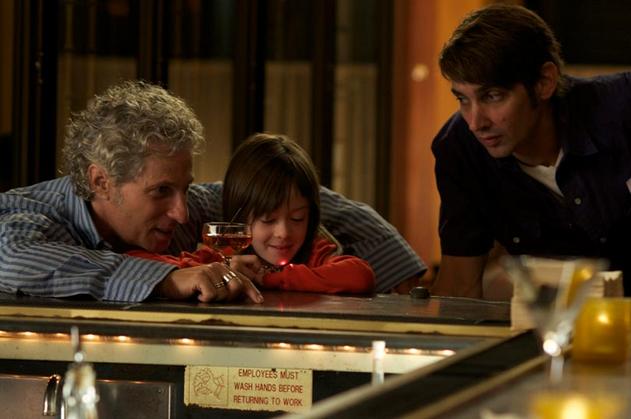 Directing partners Scott McGehee and David Siegel's latest offering, What Maisie Knew, a modern adaptation of Henry James' novel, tells the story of a six-year-old girl's turmoil over her parents' acrimonious split and ensuing bitter custody battle.
Starring Julianne Moore and Steve Coogan as the warring exes, rock star Susanna and art dealer Beale, little Onata Aprille plays Maisie, the pawn in their cruel game.
Currently showing in the US, last week the movie debuted in Europe at the Edinburgh International Film Festival and is due for a UK release this August. We caught up with Scott and David to discuss their movie, their working relationship and how The Kills' Alison Mosshart inspired their leading lady…
The premise of Henry James' novel has obvious modern relevance. What attracted you to the story?
We're both pretty big fans of Henry James, but neither of us were familiar with this story. Our first introduction was the screenplay (written by Carroll Cartwright and Nancy Doyne), which was sent to us by one of the producers. It had been written more than a dozen years earlier, and no one had managed to get it made. When we first heard about the story, we were anxious that divorce and a custody battle were pretty heavy topics, but the screenplay had a nice light touch. We started seeing the potential for a movie from a kid's point of view, and that's what became the real attraction for us as filmmakers.
You are a self-taught team like Marcus and David. Can you explain how you came to working together?
We were friends first, and both in graduate school studying other things (David studying fine arts at RISD, Scott studying Japanese Film History at Berkeley) when we decided to try making some films together. We had no training at filmmaking, so we didn't have preset notions about how it should or shouldn't be done, or how jobs might be divided. So we really just started figuring it out together, as a team. Tilda Swinton (she starred in their movie The Deep End) called us "two bodies with one brain" - and that's the goal on set really; to be in twice as many places, solving twice as many problems, with the same goals firmly in place. There are inevitably times when we have different ideas about something, but we try to figure all those things out early, and find our way to some agreement before we're trying to work with actors or our crew. "Never fight in front of the children" has been our motto long before making What Maisie Knew.
Can you tell us about the casting. Did you always have Julianne, Steve and Alexander Skarsgard, who stars as Lincoln, Susanna's new love interest, in mind?
Julianne Moore read the script before we did, and we'd been told she was interested when we read it, so we had her in mind from the start. The idea of her in the role is one of the things that drew us to the project. Steve Coogan was our first idea to play the father, Beale. We're big Coogan fans, and we thought he could bring a welcome light touch to the role, and keep a pretty unsympathetic character interesting and sort of likeable, despite it all. Alexander was the biggest leap for us - we only knew his work on True Blood sort of superficially, and we hadn't seen him in much (except for a hilariously memorable small role in Zoolander, playing a stupid male model). But when we met him, we really thought he could do something interested. He's such a nice, gentle person in this gigantic Swedish body. We really liked the idea of seeing that guy with this tiny little vulnerable girl.
How did the collaboration with The Kills come about?
We were looking for a musical identity for Susanna, Julianne's character, and our ex-assistant Malcolm suggested a number of bands, but he really pushed hard on The Kills. We really thought they were perfect, and their singer Alison Mosshart's stage style and fashion sense were also inspiring. We contacted them through their manager, Gary, and they were excited about the idea. We told Julianne that we were thinking about The Kills, and it turned out she had been thinking about Allison from a style perspective. They even suggested some songs of theirs we might use so the whole collaboration was really ideal.
Did it take much convincing to get Julianne, whom you described as an 'avowed non-singer', to do vocals for her portrayal of rock star Susanna?
At our first meeting, Julianne confessed that she really couldn't sing. Of course we all knew she'd have to do something, but we weren't sure ourselves how we'd solve that problem. It happened that The Kills were playing at Terminal 5 just before the start of our shoot, so we got Julianne, Steve and Alexander to go with us and that was pretty inspiring. Julianne couldn't take her eyes off Alison while she was on stage. Then we all went backstage afterwards to say hello, and Alison was very sweet and encouraging. Our next step was to hook Julianne up with Pete Nashel, a friend and composer we'd worked with a lot in the past, and the two of them really hit it off. They worked on her confidence more than anything, and pre-recorded some things that were great. But, of course, the hard part was getting her to do it all on camera. We booked the big room at Webster Hall, and put a band together, and got a little "audience" to show up, which was about a couple of dozen people, maybe. We had playback for the audio, but the band was plugged in and playing live over it and it got pretty rocking. Julianne really rose to the occasion.
Scottish actress Joanna Vanderham is the most unknown member of the cast. Is it true you only met her on the first day of filming?
That's correct. We cast her very late in the process and she was working in Scotland right up until the day we needed her, so she arrived just before her first day on camera, with just enough time for costume fittings, hair and make-up.
Were you concerned at all about Onata Aprile, given the adult nature of the material and the complexity of her role?
It's funny, we were prepared to be concerned, and had talked about this subject with the adult actors, and how we would all handle things. But it turned out that Onata was quite capable of handling both the practical and the emotional difficulties of her role. Her mother, Valentine, played a really important role in preparing Onata for the work and for understanding the emotional territory also. We would all do our part to make the atmosphere a good one. Julianne would take special care to make sure Onata was comfortable when there was screaming or tears or anything challenging like that. But Onata had a really good handle on the "pretend" nature of the story. The work is broken up into small discrete pieces, of course, so it's not as though the whole story was right on top of her all the time.
What was the biggest challenge of the shoot?
The hardest part was definitely the struggle against the clock. This is always the case making a film, but with a six-year-old in every scene, there's no room for error.
Can you share your next project with us?
Who knows what will happen between now and our next film's release, but we're currently working on a couple of bio pics. We've never worked on a film project about a real person before, so it's strange for us to find ourselves now developing two of them. We haven't finished either screenplay yet, though, so they're both a ways off. If our experience has taught us anything, it's that we never know what will happen next.