Ultimat Night Out
Mar 21, 2014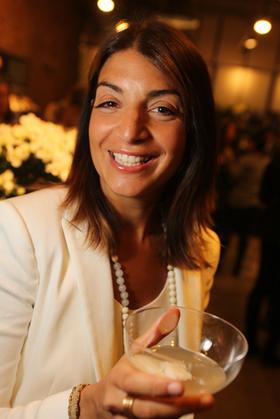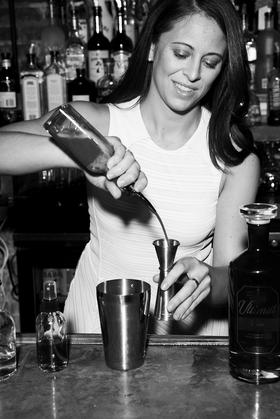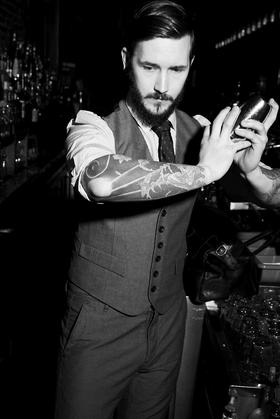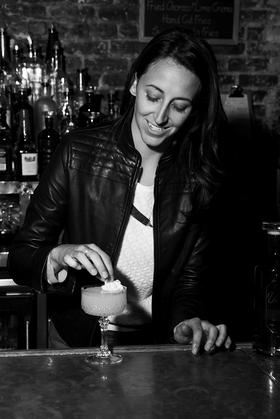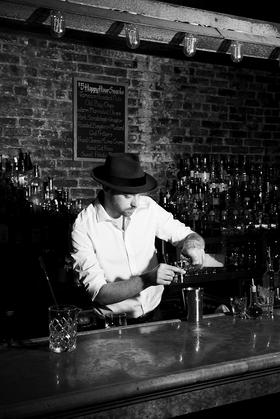 rag & bone recently partnered with Ultimat, the ultra-premium vodka, to invite five of New York's top mixologists to create custom Ultimat cocktails inspired by our SS 2014 collections. See shots of the crew above wearing their selected rag & bone SS 14 looks while crafting their cocktails. Last night, the gang got together in our Meatpacking store to preview their signature cocktails. Celebrity caterer Mary Giuliani was also on hand last night to offer delicious custom SS 2014-inspired canapés, from Crisp and Spring, a spring pea and ricotta puree on parmesan crostini to Samurai Cakes, crab cakes with shiso avocado sauce. We grabbed Mary (below) to discuss her style and, of course, food…
What's your favorite ingredient to work with at this time of year?
Artichoke - stuffed, fried, baby; I love them all. They're like eating a flower.
We're putting you on the spot, give us a simple recipe using them:
Right, start by slicing off the top and bottom of the artichoke and spread it out. In a separate dish put two cups of breadcrumbs, two cups of parmesan cheese, some fresh parsley and one finely chopped garlic glove. Add two tablespoons of olive oil and mix the ingredients together. Stuff the mixture into the artichoke and place in a baking tray with water covering half the length of the artichoke. Finally, put it in the oven and simply leave to roast!
We've got your favorite ingredient, what would you gladly never cook with again?
Truffle oil because it's fake. I love real truffles though- it has to be shaved.
What are your top five restaurants?
Babbo – Any Mario and Joe Batali restaurant actually. I love their food and food philosophy. Mario and I have a catering collaboration - www.mariobymary.com
Carbone - Get any of the chicken dishes. It's all so yummy.
Penelope - The Penny Egg sandwich will save your life after a night of drinking.
Tia Pol – They do amazing Spanish tapas; the serrano ham with manchego cheese is incredible.
Animal – It's big on meat as the name suggests - try any of the pork dishes.
What's your culinary guilty pleasure?
Mozzeralla sticks from a diner at 4am after a night out!
You have created dishes for some A-list clients. Is there anyone in particular you would you love to cater for?
Bill Murray.
Where do you get your inspiration from?
Movies, travel and music!
How would you describe your personal style?
Relaxed and slightly bohemian.
Finally, what's your favorite summer drink?
Ultimat vodka with muddled cucumber, lemon juice and soda. It's like a spa cocktail.