Meet D.I.Y. Project Star, Staz Lindes
Nov 6, 2015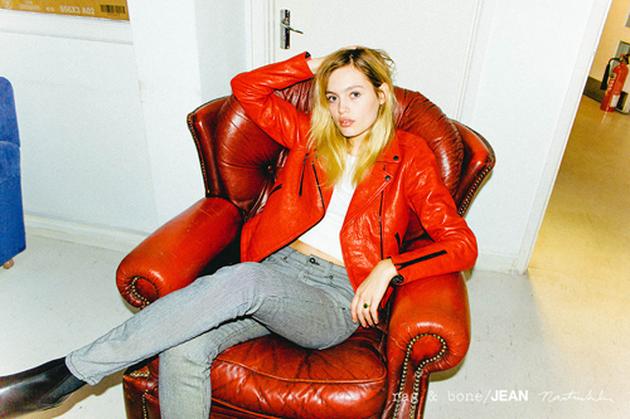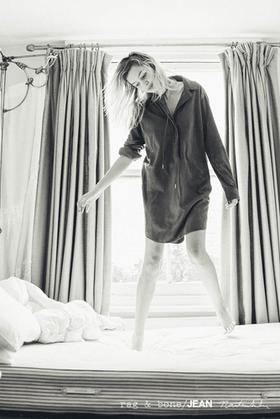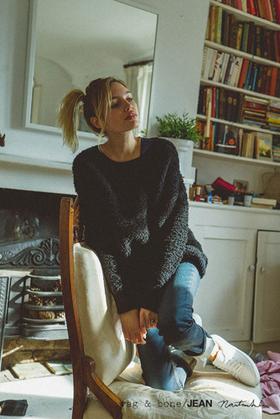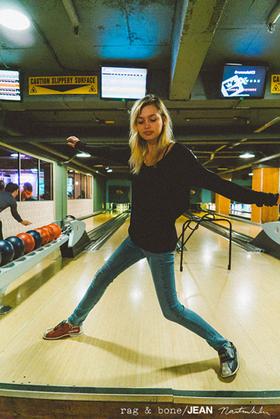 Today, we launch our latest D.I.Y. Project featuring model Staz Lindes.
The genetically-gifted (mom Mary was a model) California native is also a musician (dad is Dire Straits' guitarist turned composer Hal Lindes) and a bona fide goddess to her legions of fans on social media (follow her @yostazyo).
Read on to learn more about the rising star with the distinct style and refreshingly unique voice...
Why did you choose London as the location for your D.I.Y. Project?
I go to London pretty often. Both of my parents have flats there. Some of the pictures are in my mom's. I was born there so I feel very comfortable. I was between Paris and Morocco when I shot this spending a week or two in London.
Who took the images and what are some memories from the overall experience?
My cool friend Tom Mitchell. Tom is very easy to chat and hang with. We talk mostly about music, The Simpsons, and horror movies. I lost real bad in bowling.
You have an unusual name. Do you know its origins?
My father's side is Russian. My full name is Nastassia, which traditionally gets shortened to Nastya. I like that name but I guess "Staz" came natural to my folks.
You've been modeling for a few years now. What were your teenage years like?
I never really modeled till I was 19 and completely done with school. My early teen years were kind of wild. I went to a lot of gigs and college parties. When I was 16 I got mono and was pretty much depressed and bedridden until I was 18. I recorded and wrote a lot of music in bed. I was probably my creative peak.
You've amassed a huge following and become a role model on social media. Do you welcome that or feel a certain pressure?
Yes. I used to post more freely and now feel a responsibility. I try not to post pics of people with ciggies.
Finally, you're a musician, model and photographer. What other fields are you interested in pursuing?
Wow, thanks. I would love to learn more hands-on skills. I want to be a better cook, learn to build things and maybe eventually Jim Jarmusch, John Waters or Woody Allen will find me.

Quickfire Q&A

If you could have dinner with anyone, living or deceased, who would it be?
I dunno if I have idols, so just my darling Travis Wheeler
What is your favorite way to relax?
Music, driving, thrifting
What is your beauty secret?
Water and moisturizer...and inner happiness
What is your motto?
Have your dream childhood as an adult
What do you look for in a partner?
Humor, creativity, positivity, honesty
What is the trait you admire most in others?
^^^^^^^^^^
What is the trait you deplore most in others?
Negativity, laziness, self loathing, ignorance, closed mindedness
Who is your style icon?
Cookie Monster