Q&A with Model and World Champion Fencer, Race Imboden
Sep 23, 2015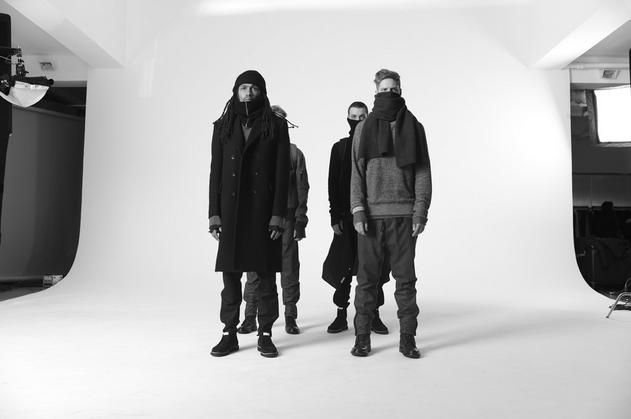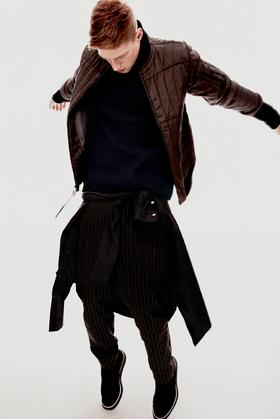 Our menswear FW15 film features the talents of Mikhail Baryshnikov and Lil Buck. It also stars 22-year-old model Race Imboden, who just happens to be an Olympic fencer and, since shooting our film, the world's number one ranked athlete in his field.
Below, Race, whose modeling career was kick-started after he was discovered on TV at the Olympics, discusses the FW15 shoot, the sacrifices made for world-class status and how he wants to raise awareness for his sport...
First off, how did you first become involved in fencing?
I was around eight and I was playing with a lightsaber in a park in Atlanta and someone said to my parents that I should try fencing, so we drove out to the Princess Bride-like fencing club and this Russian man said I was too young and walked off, but I watched it and was obsessed. Then my dad moved out to New York for a producer job with CNN and we happened to move across the street from a fencing club so there was fate involved in this. Shortly after the CNN show was cancelled, so my mom started walking dogs and working at my high school to help pay for my fencing. Fencing is expensive; you are on your own dime before you make the team. Both my parents are so supportive of my off the beaten track lifestyle. They're incredible and I'm deeply grateful.
What is a typical training week like for you?
I do three sessions a day, five times a week and recovery sessions the other two days. I have a one on one with my coach on technical stuff at around 8am. Then a physical work-out with my personal trainer and then I eat and nap in between, before heading back around 4:30pm. I have a final session in the evening and I'm done by 10pm. I eat endless amounts of food as I'm burning it all day. Mental strength is also important so I see a sports psychologist too - you fail a lot and learn a lot more from your defeats than your success.
Unlike many other sports, fencing doesn't enjoy a very high profile. Is that something you want to address?
Yes, we don't get publicity like the other big sports. I think that's the way for a lot of Olympic sports but I think people like Michael Phelps are changing the way we see sports all the time. I would love to bring a larger audience to fencing. They have in Asia and Europe already; it's just about changing the perceptions. I'd like to hopefully become an ambassador and to push it to places it hasn't been. My fencing helps me with modeling and my modelling helps me bring publicity to fencing but I'm a fencer first. I try and combine as much as possible and help each other.
As a top model, you have worked on some major projects. What was the experience of working on rag & bone's FW15 menswear film like?
It was an honor to work with two guys who are so talented as Baryshnikov and Lil Buck. It was interesting to see Baryshnikov dancing with Lil Buck, someone so provocative and different to his style of dancing and watch him mold and create this image with the two of them. I have always admired Baryshnikov and to get to meet him and talk to him was amazing. Someone mentioned I was a fencer and it turned out he took fencing for theatre and his son was a fencer. We ended up walking together from set and there was a blizzard so there were no people or cars around, it was just me and Baryshnikov walking the streets of New York and I was like, "What is going on, am I on the set of White Nights? This is insane!"
If fencing had not worked out, what would you have pursued instead?
I think I probably would have gone into music. Actually, in my first middle school, I took an athletics test and a musical test and got in with the score on the music test rather than the athletics' one!
Finally, to finish on a fashion question, who is your style icon?
Prince Charles. Who wouldn't want to wear bespoke suits all day long?
Head to the collections page to check out the full FW15 film...