Pre-Fall 2015 Collection
Dec 18, 2014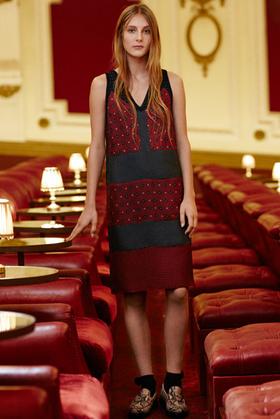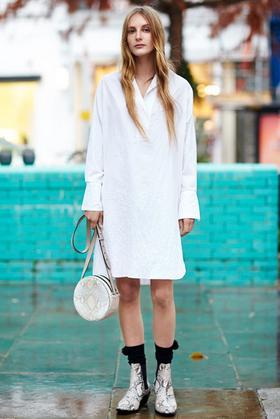 British model Olympia Campbell takes us back to our British roots for our Pre-Fall 2015 Collection.
We captured her in her hometown of Notting Hill, London and five of her most frequented spots, including her favorite cinema, which served as the backdrop of this shoot.
In between shots, we caught up with Campbell on set for a quick chat...
For this shoot you were asked to choose some of your favorite places in London. Can you share a little about some of the locations you picked and why?
Lucky 7: I love burgers, they do the best 'Kalifornian' burger with guacamole and have such cool American decor inside. Earl of Lonsdale: I go here with all my friends - it's our local spot. Electric Cinema + Library: A very cool cinema, comfiest seats and they bring food to your seat while you watch the movie.
Does the shoot feel different from others as you're more "at home"
It feels much more fun and I'm excited about the locations! Having an input into the shoot spots has been cool.
How do you identify with the clothing and brand?
It's casual fancy wear which I love. Things like the Dre baggy leather trousers are awesome because I can dress them up easily or wear them really casually.
How would you define your personal style?
Quite smart, quite twee and quite colorful. I like dressing up to go out, and I love fancy dress. I never need to buy anything for a fancy dress party as I have it all in my wardrobe already.