Men's FW15 - Mikhail Baryshnikov
Feb 4, 2015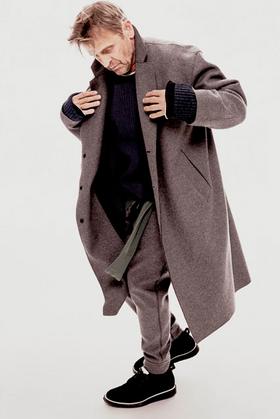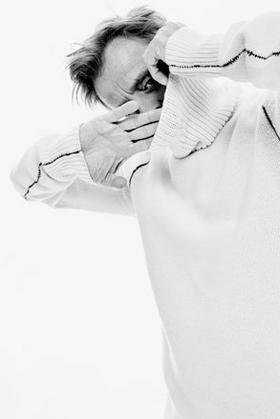 Dancer, actor, photographer, artistic director of Baryshnikov Arts Center - Mikhail Baryshnikov has been a trailblazer. Appearing opposite Lil Buck, the legendary artist is seen in a new light in our FW15 collection concept video. Below, he discusses style, his career and his foray into the fashion world...
What is your impression of rag & bone and the FW 15 collection?
I like the materials: soft simple and how it wears on you. I like the monochromatic theme. Layers are tender and comforting. I feel a bit younger than I am!
How do you define style and is there anyone you deem particularly stylish?
Anybody with confidence! That is the main part of any kind of style. It has to be your second skin, if you feel that way it will come across.
You have worked in many artistic spheres; dance, theater, television, film and photography. What was it that enticed you to appear in this short film?
Well, you forgot about fashion, haha! Whatever I do is instinctive, yet a cautious decision at the same time. It is difficult to put into few words. I am interested in life and art, for me they are inextricably linked.
On the subject of acting, is there anyone you would like to star alongside?
Many people, but remember, "Beggars can't be choosers..."!
What are your thoughts on Lil Buck and, overall, on the inflection today of street style dancing with ballet?
He is a cool guy, and I like what he does with his dance - and look at him now, he is doing a project inspired by Keith Haring's art. It's a high wire act. Chapeau! You obviously have to be so disciplined to be a professional dancer.
Do you still dance and train daily?
This is an autopilot situation. I have done this all my life, since I was nine years old. I guess it's too late to stop.
Are there any other disciplines you would like to explore or do that people aren't aware of yet?
There is some unfinished business - if people are that interested; keep them guessing!
Check out the full collection and short film here.