Men's FW15 - Lil Buck
Feb 11, 2015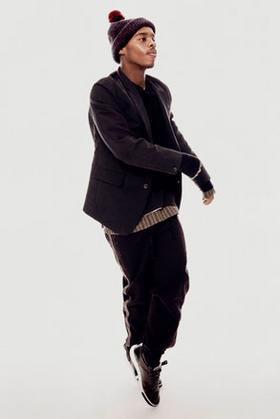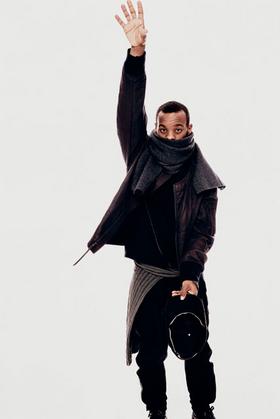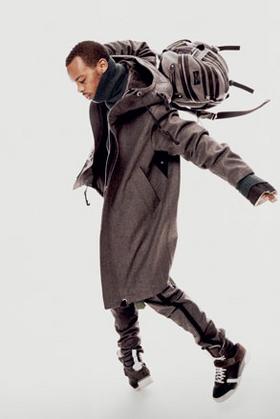 Fresh from his performance at the Grammys, the force that is Lil Buck stops briefly to discuss his appearance in our FW15 concept video, personal style and his plans for the future...
You were recently called in a profile 'Baryshnikov in sneakers' - what do you think of that and what was it like participating in our FW15 video with him?
It's an honor for me to be seen at that caliber. Baryshnikov was and still is of the most influential dancers of our time. It was surreal to have worked with him on this project. He's so in tuned with his body and music that his most effortless moves are as captivating as watching swan lake live. That's the effect I strive to have on people when I'm performing.
For the uninitiated, can you explain what jookin is?
Jookin is a dance style that originated in Memphis, TN. It was born from Memphis underground rap music back in the mid 80s. As music evolved the style has been more structured and consists of glides, slides, full body movement, tip toe spins and a shoulder bounce. Looks like Michael Jackson X10.
You've worked with some major acts and just appeared on stage with Madonna performing in front of millions at the Grammys. What has that been like?
Yeah, I've been blessed enough to have worked with lots of big names like Madonna, Yo-Yo Ma, Janelle Monae, etc. I always look forward to working with Madonna. She's not only an artist to me, but a great friend. She understands dancers and what they go through and their true value.
How would you describe your style?
I approach fashion in a slightly different way than most. I look at it as a good conversation. If the clothes I wear could talk, would they complement each other?
If you weren't dancing, which other career would you have pursued?
If I weren't dancing, I would've been the President of the United States.
What's next for you?
There's so much in store for me. I'm really looking into acting and getting into film.