Marcus and David at Isetan
Oct 16, 2013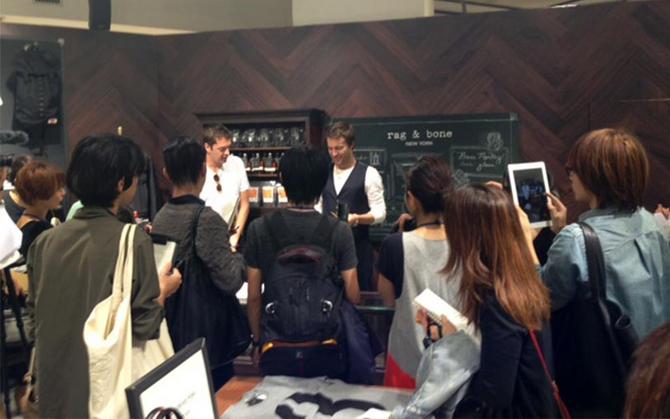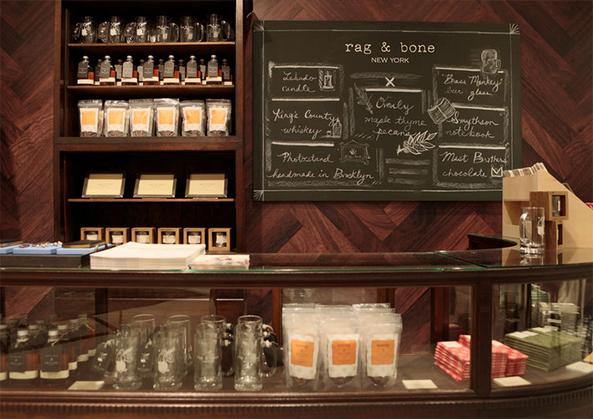 Marcus and David have just returned from a trip to Japan where they celebrated rag & bone's pop up shop at Isetan's Shinjuku flagship. As well as a specially curated collection of rag & bone's best-selling pieces, some of which were recut specifically for the week long event, the shop also featured collaborations and others items from New York that the guys' love.
Isetan customers had the opportunity to shop Hunter + rag bone rainboots, the rag & bone x Porter/Yoshida&Co's Jaybird Backpack and Smythson notebooks. Co-branded beer mugs from the guys' local bar in the Meatpacking, Brass Monkey, bottles of whiskey from Brooklyn's Kings County Distillery and snacks courtesy of Ovenly were also snapped up.
Another big hit with the crowds were the Charlie and the Chocolate factory-inspired 'golden tickets' hidden in select bars of Mast Brothers' chocolate. Those who lucked out with one of the 50 numbered tickets redeemed great prizes ranging from Pilot bags to men's briefcases! Here are a couple photos from the launch day...