The Houston Project - Rainer Judd
Dec 10, 2014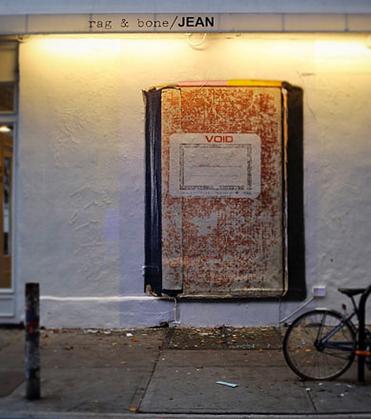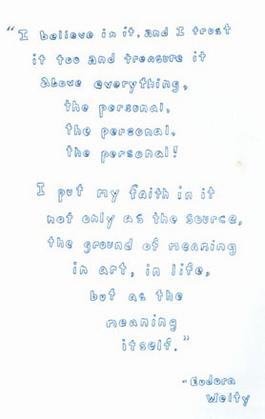 Rainer Judd, daughter of late artist Donald Judd, co-president of the Judd Foundation and actor/filmmaker has dedicated much of her time since she was 23 years old to upholding her father's legacy and preserving the collections of priceless art that he left behind. Observing the instructions her father outlined in his will, she has memorialized his former studio - and her childhood home - at 101 Spring Street into a museum which opened to the public in June 2013 after 11 years of planning.
Since she was a young girl Judd has been compiling personal journals. Comprising words and pictures, it is an ever-growing project with over 31 books thus far. For the latest installation of the Houston Wall Project, she will post a selection of eight entries from these journals with a new entry going up each week over the next two months.
We caught up with Judd below to get a glimpse into her life and work...
You have been keeping journals since you were a small child. What inspired you to start keeping journals?
What I can speak of is not what's in my head, but it's my heart and my soul because I've lived it.
Though I do have theory—it is from my life experience—and within that experience I can speak to the power and influence of Judgment, Pain, Loss, Transcendence, Mortal & Mundane Simple Joys, Creative Plight, Guides, Messengers, Collaborators, Friends, Bullies, Revelations, Lostness, Stuckness, Flow, Timing, Intuition, Mapping, Money's connection to Mind Holds, Subtle Energies, the influence of Environment, the Mercurial Quality of Moods, The Miracle of Spirits entering a Moment, a story, a scene, a making.
Why did you decide to partake in this project?
The SoHo community has been a tight, extended family to me for most of my life. And for as long as I can remember the people here are genuinely interested in art and ideas and just want to make things happen downtown. It felt natural to do this mural series below 14th St. and it could not have happened without the spirit and generosity of other downtown artists, including the wheatpasting aficionados at JR's studio, graphic designer Javas Lehn, photographer Henry Leutwyler and Proof7 Print House.
What has it been like returning to 101 Spring and viewing it as a place that is open to the public, including your former private living space?
It's great. I think everyone should come take a tour if you are at all interested in the extraordinary historical architecture of SoHo's Cast Iron District. Journaling is a form of preservation, you know. The document. The record. The archive. It's all historical preservation.
Is there a particular piece of your father's art that holds a special place in your heart?
My Judd bed, of course.
You have done an amazing job of carrying on your father's legacy, preserving his art and restoring 101. What other projects are you also working on?
Aside from being a pal, my journals have become a repository of sorts—a deep archive holding inspiration and fodder for things like this mural project, film projects and beyond. I am currently prepping my first feature narrative feature that is a personal interpretation of events of my childhood, with all the wonder that comes from a child's point of view. It was a magical time. There is ongoing production, too, in my Hudson and New York studios, with what we like to call "Special Projects." In the company of three other women, we are making things we like—that we'll very soon be sharing with others. Together we are Archer Trooper & Co.
Stop by the Houston store now to see the first installation.