The Houston Project - Alexis Diaz
May 27, 2015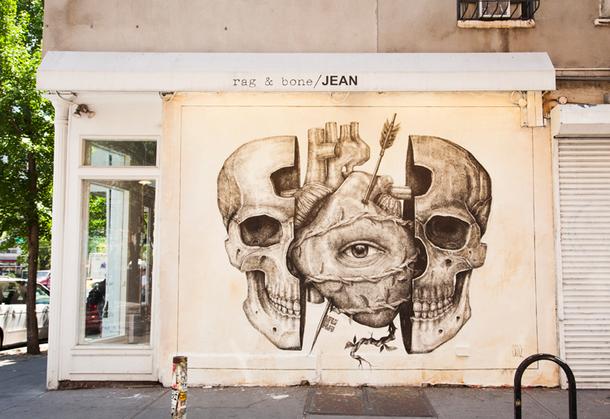 This month, Puerto Rican street artist Alexis Diaz created a heart skull mural for our Houston Project.
Reflecting upon how the body and soul are entertwined, if you're in the city over the coming days, stop by 73 E. Houston Street at Elizabeth Street to observe his mastery in person and follow him on Instagram (@alexis_diaz) to see more of his incredible artwork.
Below, a timelapse video by LESNYC as Diaz completes his project.