Francine Turk
May 12, 2015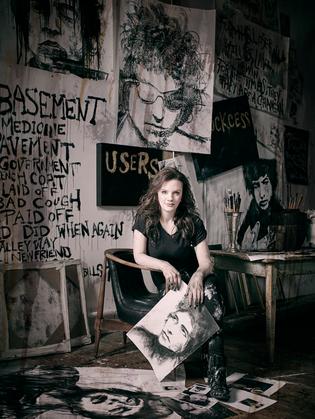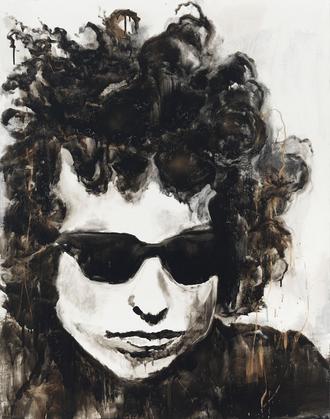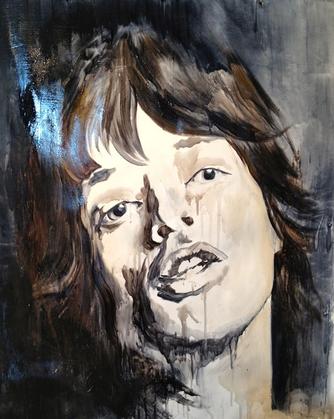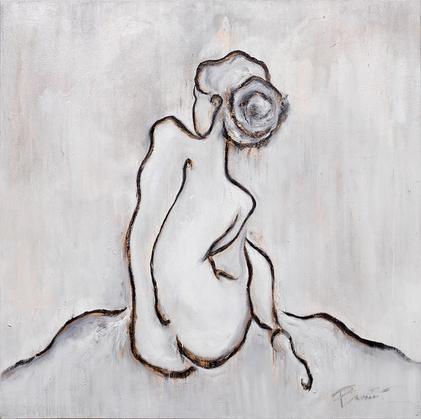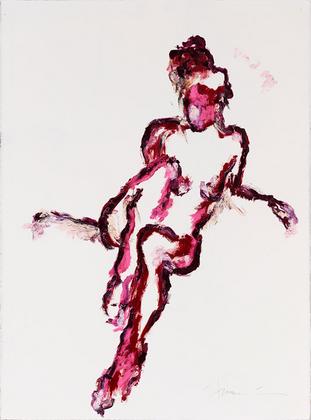 Chicago-native fine artist Francine Turk got her big break when her charcoal nude pieces featured in the 2006 Jennifer Aniston and Vince Vaughn-helmed film The Break Up. In demand from avid collectors and interior designers alike, Turk's work was most recently seen by the masses on the hit show Empire.
We caught up with her to discuss her work, style and favorite spots in the Windy City...
You have contributed pieces to several Hollywood sets and have been a part of exhibits alongside art world greats such as Pablo Picasso, Andy Warhol and Marlene Dumas. What other exciting projects are in the works for you?
I am humbled to announce I'm collaborating with the family and estate of Miles Davis on a very cool project that melds fine art, music, technology and social media. I will be acting as artist and creative director to a Miles Davis Fine Art Tour that will travel from five to seven cities including Miami, Los Angeles, Chicago, New York and Paris. Although many people are aware of the fact that Mr. Davis was and is an iconic jazz trumpeter that redefined the landscape of music throughout history, they may not know that he was a prolific fine artist as well. I will create a series of works inspired by the music and overall genius of Miles Davis to be shown alongside the original drawings and paintings he created throughout his lifetime, many of which have never been shown to the public before this tour. In each city we will incorporate both up-and-coming and established artists and musicians to join the celebration of this legendary man.
It's noted that you draw inspiration from Jimi Hendrix and Jack White. What is it about their music that appeals to you the most?
I think artists like Jimi Hendrix and Jack White have a way of getting down to the essence of human emotion in a way that not many human beings are capable of doing. Their authenticity resonates clearly for me and it is that profound rawness that turns me on. To put it simply; they are fearless truth.
Can you tell us about the techniques you use for your pieces?
Technique depends on medium but one common denominator in all of my work is that it starts with a feeling. I do not plan the results in advance. I know how I want something to feel and I trust my instincts along the way to dictate how that will manifest.
How would you define your personal style?
Because everything I own ends up covered in paint I embraced the fact that my wardrobe is basically a collection of one-of-a-kind "works of art". This usually consists of denim and tees with designer boots or a kick ass high heel. I used to struggle with dressing for occasions outside of the studio but ironically, since I've started to show up everywhere looking like this, I am constantly asked, "Will you make those jeans for me?"
Finally, can you share your favorite haunts in Chicago?
Before I dropped out of art school in the 90s, I spent my days ditching class to sit in Buddy Guy's Legends. To this day the blues and jazz clubs are my favorite vibe this city has to offer. These days, I'm usually in studio creating work and a bit of a homebody when I'm not traveling outside of Chicago. If I do break from my normal schedule you can find me listening to live music, at the modern wing of the Art Institute, having lunch at Nana Organics (near my studio) or getting a massage at Urban Oasis.
All images courtesy of the artist.
Follow Francine on Instagram @francineturk