Art Basel Miami 2015
Dec 3, 2015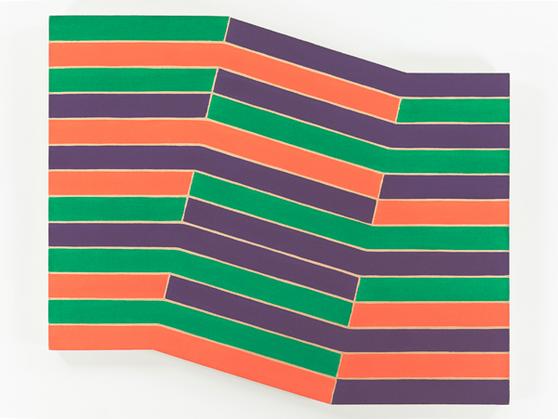 Frank Stella
BAFQ (small version)
1965
Fluorescent alkyd on canvas
45 1/4 x 54 inches (115 x 137.2 cm)
© 2015 Frank Stella/Artists Rights Society (ARS), New York
Art Basel Miami kicks off today and, with over 250 participating galleries, there are only four days to view a great number of noteworthy exhibits.
Below, a quick guide to some of the most anticipated…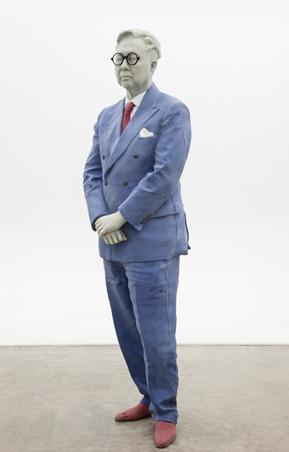 URS FISCHER
Zhou Yinghua, 2014
Paraffin wax, microcrystalline wax, encaustic pigment, oil paint, steel, wicks
73 x 21 3/4 x 20 inches (185.4 x 55.2 x 50.8 cm)
Edition 1 of 2 & 2 AP
© Urs Fischer. Courtesy of the artist and Gagosian Gallery. Photo: Ali Walker.
Unrealism, Larry Gagosian and Jeffrey Deitch
The Moore Building
A first time collaboration between these divergent art world authorities, Deitch and Gagosian breathe life back into the art of figurative painting and sculpture by bringing together the works of both established and new age artists.
You Must Go On. I Can't Go On. I'll Go On, Dominique Lévy
Dominique Lévy – Booth K11
Dominique Lévy presents works from 1960s minimalist era artists such as Frank Stella, Agnes Martin, Andy Warhol and Yayoi Kusama, all chosen due to their reputation of having "repeatedly reckoned with their predecessors" to go on and push "past the previously conceived limits of the medium."
Dimensions, Devonté Hynes and Ryan McNamara
Pérez Art Museum Miami
A performance art installation, Dimensions sees dance, sculpture and music converge in this one-off show which allows guests to realize a lesser-known, more authentic Miami culture.
Flash, Lenny Kravitz
The Miami Design District, 160 NE 40th St.
After showcasing his imagery in LA then traveling onto Europe, taking in Germany and Austria, Lenny Kravitz's first photography exhibit arrives in Miami just in time for Art Basel. His photos see the roles reversed as he turns his camera on fans and paparazzi.