The Curious Incident of the Dog in the Night-Time
Jun 18, 2015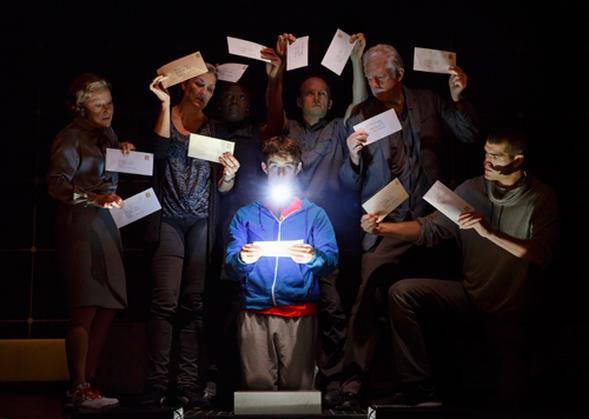 A little over a year ago British-born Alex Sharp was on the verge of graduating from Juilliard when he was cast in the lead role on Broadway in the Curious Incident of the Dog in the Night-Time.
Adapted from Mark Haddon's best-selling novel of the same name, the play revolves around Christopher (Sharp), a mathematically gifted teenager on the autism spectrum who launches an investigation into the murder of a neighbor's pet with life-altering consequences.
The engrossing plot, stellar ensemble cast and immersive, kinetic staging ensured a winning sweep at the recent Tony Awards, including Best Play.
Fresh from his Drama Desk Award win, Sharp also clinched the Tony for Best Performance by An Actor in a Leading Role in a Play for his mesmerizing debut.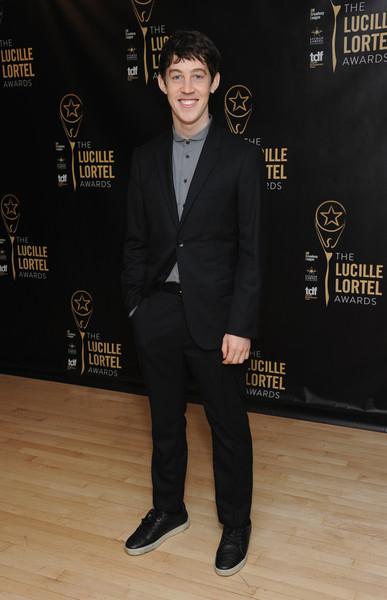 Alex recently in head-to-toe rag & bone
We caught up with the incredibly talented thespian to discuss his breakthrough role...
You were still at Juilliard when the role of Christopher arose. Can you describe the audition process?
Well, I didn't have an agent or manager at the time, so a friend who was reading in the room called me and said he thought I should audition. I went in for Cindy Tolan and Daniel Swee, then on to a couple more rounds where I met Marianne Elliott, the producers, and had a very intense movement call with Steven Hoggett and Scott Graham.
What preparation did you undertake for the role and did you see the play in London?
I did hang out with some amazing students on the spectrum, at a school called QSAC who were so generous with their time with us. I also read a lot of books, a lot of autobiographies, which was incredibly helpful because often people on the spectrum have trouble articulating their experiences, but sometimes literature is a way that they are able to express themselves more clearly. I worked from a place of knowing that we are all on the spectrum, it just depends on where you fall, so I tried to find things within myself to bring to Christopher to make him as truthful as possible.
I didn't see the play in London. I really wanted to while I was there visiting one summer, but I didn't have enough money for a ticket!
Can you recall opening night? Was it a nerve-racking experience awaiting the first reviews?
I remember first preview really vividly, because the day before at our final dress rehearsal we were performing to an almost empty house, there were about five people in the audience. So the first time there was an audience, I was really nervous. I didn't realize the reviews came out on opening night, so I wasn't even thinking about it, luckily enough. I sort of found out once they'd all been published.
It is a very physically demanding role. Does it require a certain fitness and diet regime?
Yeah, I work out a lot during the day and my diet has totally changed. I have to fight to keep weight on because I burn so much every performance.
With your presumably limited downtime, what do you like to do?
Read! Watch movies. Go hiking.
What would have been your back-up career if acting hadn't panned out?
I would be a carpenter, I would live on a self-sustaining farm in the north of Italy, and make and sell furniture. I still may do that anyways...
There is talk of a film adaptation of The Curious Incident of the Dog in the Night-Time. Would that appeal to you?
Of course! Sign me up.
See the Curious Incident of the Dog in the Night-Time now...